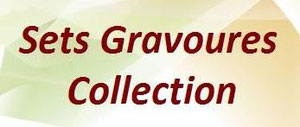 Our Sets of Gravoures Collection is here for our customers , who want to buy a completely set of gravoures.
'' You ask for it & We make it real !!!!! "
 As an advantage by choosing a completely set , you win -15% discount of our real price in each separate piece.
We are here to make your needs real.
Mio Quadro Team.